This Patented "Crush Door Prop" simulates exactly what it's like to force an outward opening metal door with a metal jamb because it is an Actual metal door in a metal jamb!
This door prop accommodates an actual metal door slab which is 1/3 the height of an average sized door. The most common door height is 79 inches. That makes the height size of the 3 slabs cut from the full sized door approximately 26 3/8th inches in height by any door width ranging from 24 inches to 36 inches wide.
For a more in depth explanation of our "Crush Door Prop", and the various techniques you can perform on the device, watch the video.
PATENT NOs: US 8,419,435 B2 and US 8,845,333 B2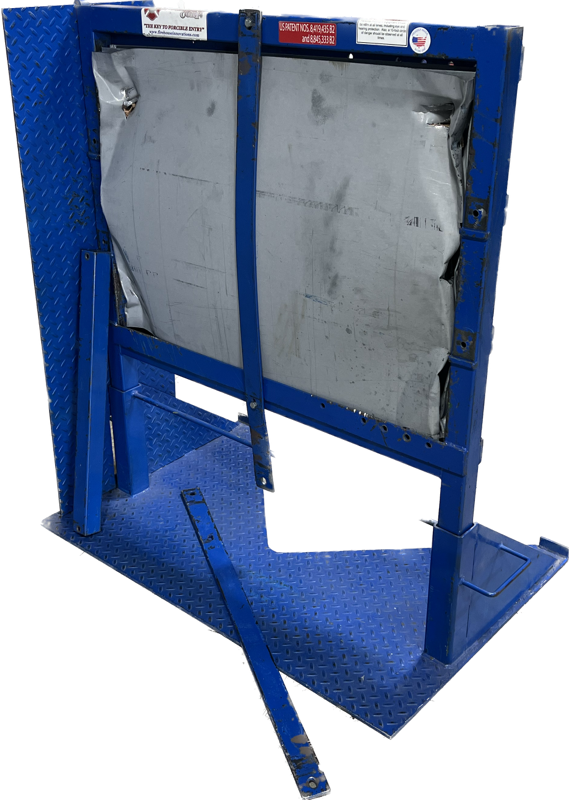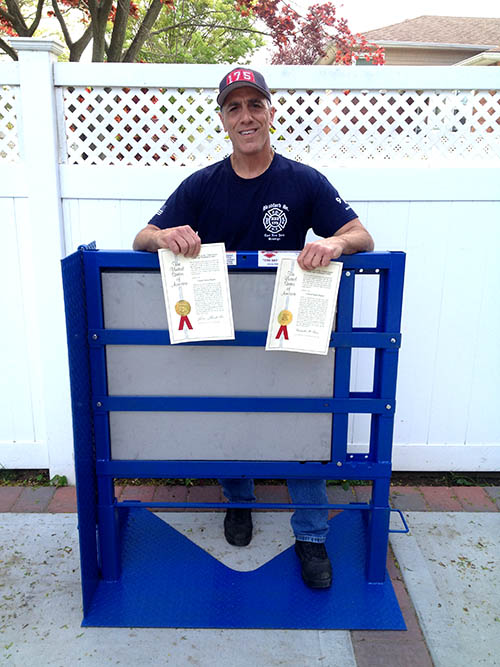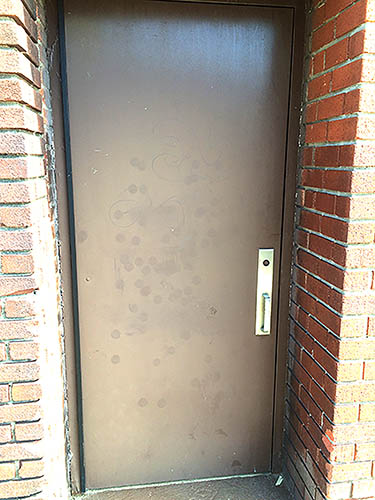 Outward Opening Metal Door Training
This is the picture of a recessed
door with a piano hinge. So cutting
the hinges is not an option. Forcing
the door at the locking side on of
this door presents the added difficulty
of a recessed door. This type of difficult
door with multiple problems is addressed
with our Crush Door simulator. Train
with the most realistic props ever made.
Train with Firehouse Innovations
Forcible Entry simulators.


MANUFACTURED:
Made In The USA